Welcome to the Gluten Free Lottery!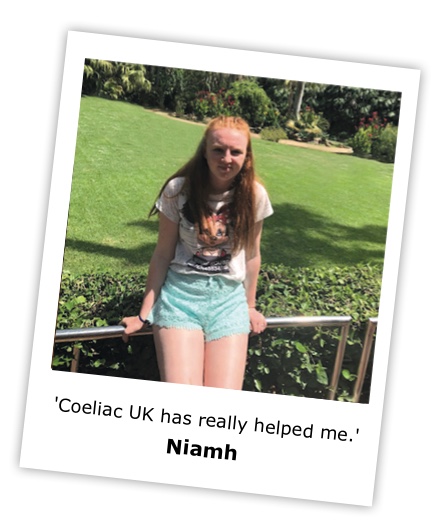 Following a strict gluten free diet becuase of coeliac disease or another medical condition can be hard, especially on children and young people like Niamh.
Through our work and support, we are able to help many children and young people, like Niamh, to live well gluten free and to manage their condition. By playing the Gluten Free Lottery you can help us to continue this work and give Niamh and many other children a brighter, healthier future.
Entering is easy and every week you will have the chance of winning up to £10,000 or one of our other great prizes from £5 to £1,000.
It costs just £1 a week to enter, or £2 to double your chances of winning. Simply click the Enter now button to join by Direct Debit to ensure you never miss a draw. We will send you your lucky 6 digit number and there is no need to claim as we will write to you if you win and pay any winnings directly to your bank account. If you have any questions please call the Gluten Free Lottery Hotline on 01628 201 287.
Thank you for your support and Good Luck!
ENTER NOW